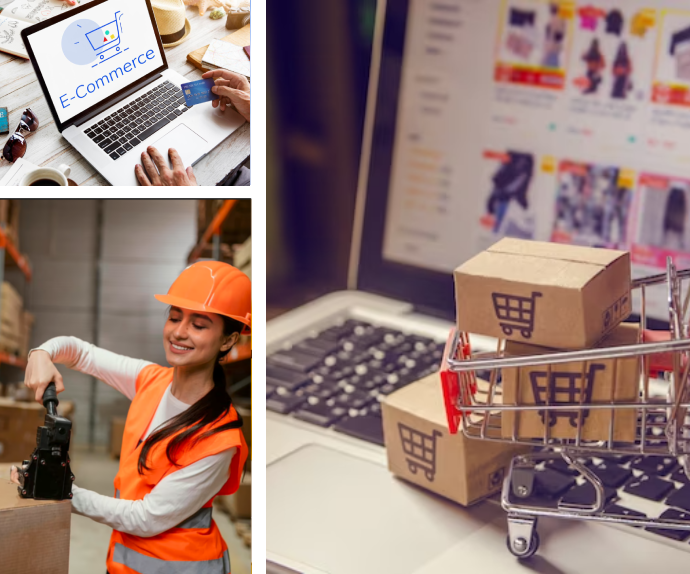 Services
Ecommerce

Fulfillment Services
Grow Your Business

With Us

E-commerce has emerged as a pivotal avenue for conducting business, with an ever-growing number of customers turning to online platforms to access products and services. This dynamic shift presents both remarkable opportunities and formidable challenges for businesses. Those capable of adapting to the rapid pace of e-commerce are poised for significant growth.

However, the intricate logistics inherent in e-commerce can be daunting. This is precisely where KudaExpress steps in. We specialize in delivering efficient and tailored omnichannel e-commerce fulfillment solutions that align seamlessly with the unique requirements of your business. We offer the e-commerce fulfillment services that are essential for success in the Bay Area and other urban centers.
Omnichannel

Fulfillment

With a commitment to dispatching 99% of orders on the same day, we provide our customers with a reliable same-day order fulfillment assurance for orders placed before 2:30 PM. Our ability to seamlessly integrate with various shopping cart systems positions us as your centralized storage facility for all your e-commerce channels. Leveraging our rigorous 3-stage quality control process, we ensure the right product reaches your customers precisely when needed.

We collaborate closely with your team to enhance the overall customer experience with your products. Yes, we are fully adaptable to accommodate any custom requirements that serve your unique needs. Our primary objective is to assist you in managing your inventory and effortlessly fulfilling customer orders, facilitated by our user-friendly dashboard that places vital information at your fingertips.
Why Choose

KudaExpress?

Sending orders yourself can be a time-consuming process that can take up a lot of space on your property and prevent you from reaching a wider range of customers because you're limited by how far you can send your orders. When you choose to work with our e-commerce fulfillment services at KudaExpress, you're choosing to improve your scalability, boost your customer service, provide customized shipping, and even lower shipping costs. You can also extend your customer reach and confidently ship your merchandise to consumers across the country or even internationally. Don't limit yourself! Contact KudaExpress today to learn more about how our e-commerce fulfillment services can benefit you and your business.
Our
Commitment

to You
100% hand count inspections of materials being received
24 to 48 hours receipt of product notification
Same day notification of missing, incorrect, or missing items from suppliers
Inbound Order taking
Order tracking and returns processing
Warehousing (short and long-term storage)
Secure storage (shelf and skid space)
Inventory updates via real-time database management
Standard and Customized reporting
Same Day expedited shipment